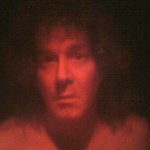 Music Page!



News Flash! All the latest music can be found at AmberJackMusic.com

To facilitate access via dialup modem, I've re-ripped all the music below at a sampling rate of 64K, rather than 128K. The audio quality is slightly lower, but typically if you're going to play them back through speakers attached to your computer system the quality differential can't be heard anyway.

If you have iTunes installed on your Mac, which is usually default on OS X, simply click on the links below, this should facilitate streaming the song into iTunes and playing it back through your sound card/speakers.

If this playback "stutters" or starts/stops, it may be due to a lack of bandwidth on your modem connection. You should shut down any other program like other instances of your browser running, email software, etc., to make all available bandwidth accessible by the music stream. If this STILL results in shitty playback across your modem connection, you'll probably want to download the MP3 files themselves. To do that, do a mouse "right-click", or the Mac equivalent, this will pop up a little box in your browser window that will have choices; then click on "Save Target As.." or whatever choice would indicate that you want to "Save" the embedded object. Once saved, just clicking on the MP3 filename should start it playing in iTunes, or whatever your default media player for MP3 files is.

You should be able to to "click and stream" on your system at work, as you'll have a higher speed internet connection there.

These selections are in various states of being finished, and are going to be on the CD, "Jazz, Blues, Funk, Whatever...". With the exception of the live "Control" tunes, everything you hear on every track was done by yours truly, on guitars, keyboards and computer.

NOTE: The hate mail's already begun arriving; what can I say but "Fuck you!"? Either record some old jazz tunes with either your own take or the all the original notes as played on at least two different instruments, and then you can talk shit...otherwise, don't waste me time.

"Round Midnight

NEW!!! Old Thelonius Monk standard, recorded 1 Feb 2004, the guitar's a little loud, will remix later...


Blue In Green

NEW!!! From Miles Davis' "Kind of Blue album, recorded live in one take 1 Jan 2004; Thanks Kimberley, High Muse Extraordinaire, for for the inspiration; I told you the carpet was Magic.


Beau d'Assage

You can have your bodacious, but some people are "Beau d'Assage..."

Can't Get Next to You - rmx3

I got pissed off when that no-talent fuck Fatboy Slim won EVERYTHING at the MTV awards a couple of years ago, and went out and bought all this looping/sampling software. I was going to try to do a rap/hip-hop thing, but instead the first original cover of the old Temptations hit since Savoy Brown in 1972 came out, go figure... This still needs a lead guitar track to be completely done. I actually need to write lyrics, so as to keep ALL the money for myself on this one. Send some if you have them.

Control(Live) - Puddle of Mudd, featuring Jack!



Variegated Ivy

This needs a lot of production work; I did this right after I got the HomeStudio2003XL software and need to completely redo the volume levels.

Because We've Ended As Lovers

The old Stevie Wonder ballad, last covered by Jeff Beck.

Blues in Dee

This is a good example of what can happen when one watches "The Story of the Blues" by Ken Burns and decides, "Hmmm, if I drink enough cheap gin, I can sing as good as Leadbelly did..."


Space Jax

Electronica, I have to do guitars and keyboard work on top of this, it will wind up on the CD; .. Parts of this are from anonymous loop tracks found on the Internet.

The tracks below are miscellaneous Electronica from my pissed off at Fatboy Slim's no-talent ass phase. Not sure what to do with them, I may get back into this and do a whole CD's worth eventually, but I quickly got burned out on it because it's creatively boring in a way... I might wind up adding words/other instrument parts to a couple of these.

AF Booty Beat

Back Beat

Dream Rave

LFO Tweek

That's it for right now; I've got five additional tracks to get finished as soon as I can.